About us
Pizza Delight creates pizzas from the freshest ingredients and secret spices. Our pizza creations include Australian, Hawaiian, Mushroom, Chicken, BBQ Chicken, Mexican, British, Italiano, Hot and Spicy, Seafood, Fresh Vegetarian, Pepperoni, All Meat, Margarita, Satay Chicken, Tasty Yiros, Cheese Lovers and many more. You can now enjoy our pizza creations at home. Simply click on the "Order Online" button and select your pizzas from our online menu. We will deliver them fresh and hot right at your doorstep. We also provide various services such as dine in, pickup, takeout and delivery for your convenience. Remember, if you are craving for pizza, Pizza Delight is the way to go.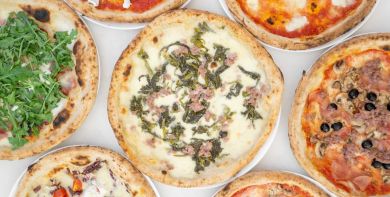 Reviews
Teresa
"Love these pizzas and garlic bread. They deserve 100/100 i can't fault them. Ill never go elsewhere again. Thanku"
10/01/2020
Robyn
"Top Notch all round. Very impressed"
3/01/2020